Baconsdozen Imperial tools.
Individual or sets of decent quality Whitworth,BA and AF spanners and sockets listed for sale here.
Mail order of Imperial based tools,for classic cars,motorcycles and machinery, just about anywhere in the world.
Anything old,preferably made in Engand that's covered in or contains dirty black oil. I'm interested in it.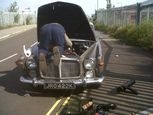 Other pages,mainly about old cars etc are scattered willy nilly on this site and links to them are below.
Tel (44) 01472353993 or Mobile 0797443562

Rover P5b rolling resto. | My first london taxi cab | My second cab. | Mk1 V4 transit motorhome. | A home made motorhome
Range Rover P38. | Fixing stuck fastenings. | Freeing seized engines. |Imperial tool conversion charts | Repair leather seats.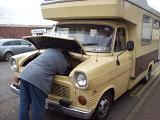 Some of the older pages from our site are archived,pages about Lowestofts fishing fleets etc are here, the harbour etc here.and our old shop here.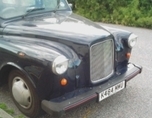 You can e-mail by clicking on the computers below