Kevin C Bacon ( ex Baconsdozen Imperial Tools)
I've now stopped selling quality Imperial tools and retired to spend time on my own vehicles. I still have some stock to clear please phone to ask,or look on ebay. As always I dont have any cheap Chinese junk to sell.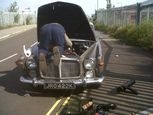 Tel (44) 01472353993 or Mobile 0797443562

Rover P5b rolling restoration. | Running a retired london taxi cab. | Mk1 V4 transit motorhome. | A home made motorhome
Range Rover P38. | Fixing stuck fastenings. | Freeing seized engines. |Imperial tool conversion charts | Links page.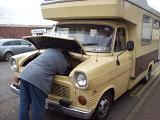 The older pages from our site are archived .pages about Lowestofts fishing fleets etc are here, the harbour etc here.and our old shop here.
You can e-mail by clicking on the computers below